Jean-Louis Charon, Founder and President
After beginnings at the French Ministry of Industry, General Electric and Thales, Jean-Louis joins the Compagnie Generale des Eaux (future Vivendi), where he soon specializes in Real Estate activities. In 1996, he becomes Chief Executive of the CGIS, Vivendi Universal's Real Estate branch. In July 2000, he organizes the LBO leading to the creation of Nexity, of which he becomes an Executive Board Member, then a Member of the Supervisory Board. Jean-Louis creates CityStar in 2003.
Jean-Louis Charon is graduated from Ecole Polytechnique and Ecole des Ponts et Chaussées.

Frédéric Jugi, Administrative and Finance Director
After a career leading to a position of Capital Markets Director, Frédéric Jugi becomes Director of Financing and Patrimonial Engineering at Crédit Agricole. He joins Citystar in 2007 as Administrative and Finance Director. At Citystar, Frédéric is also in charge of Investors Relations.
Frédéric holds a masters in Economical and Financial Analysis from Orléans University.
Accounting and administration : Nathalie Gauthier Schmidt
Assistance : Caroline Baudet
Consultants :

Roland Fiszel : Real Estate Expert. President Paref Gestion
Jean-Christophe Defline : Newtech Expert. President Auction.fr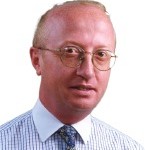 Etienne Chenevier, Director Asia
Etienne Chenevier begins at the French ministry of Industry. He then joins Air Liquide, for ten years. In 1998, he joins Luzenac (now a subsidiary of Imerys Group), where he becomes Asia Pacific Director. For seven years, Etienne directs various activities in Singapore, in Australia, China, and Japan, before joining Citystar in 2006 as Director Asia.
Etienne is graduated from Ecole Polytechnique (1979) and Ecole des Ponts et Chaussées (1982).

Jacques Quibel, Director of operations, Asia
Graduated from the engineering School Ecole Spéciale des Travaux Publics (ESTP), Jacques Quibel begins at Dragages et Travaux Publics, where he contributes for 14 years (1976-1990) to large infrastructure projects in Hong Kong.
Having returned to France, Jacques works for the Far East Department of Dumez (now a subsidiary of Vinci), on large infrastructure projects in this geographic zone. There he also runs various missions in South East Asia. After a position as a technical director of a hospitality development in Fiji, Jacques joins Citystar.
Accounting and administration : Davis Chong; Pikol Im
Assistance : Phany Auk
Consultants  :

Joël Tiphonnet  : Hospitality Expert. Former President, Club Med Asia Pacific
Madeleine de Langalerie : Public Relations Expert. Former Director TV5 Asia